We can't wait to have you at this conference! This is your moment to breakout, breakthough and manifest everything God put inside of you!
Register and attend Breakout!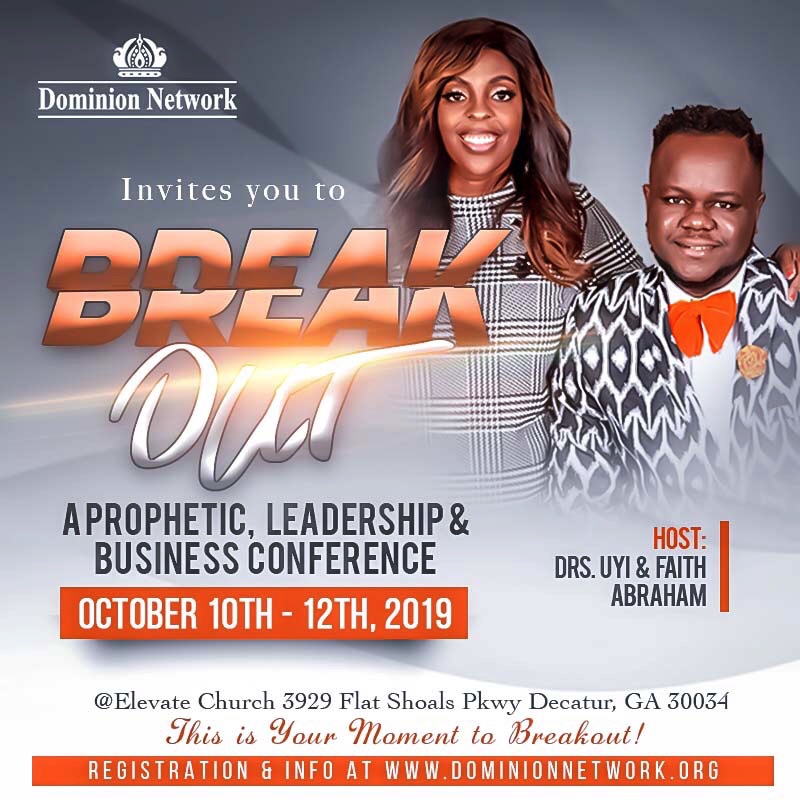 Are you tired of attending those conferences with those big names but leaving the same way you came?
Are you ready to shift into the real you that the world dont know about?
This conference is for prophetic people, leaders, five fold ministries, entrepreneurs and creative people who wants to go to their next level and achieve impossible dreams. You will be equipped and empowered to go further faster and breakout into your new season.
The conference is on October 10-12, 2019
Sessions Are:
DAY 1: Thursday: 1PM – 3PM (Afternoon Session)
                7PM -10PM (Evening Session)
Day 2: Friday: 10AM – 2PM (Day Session)
            7PM – 10PM (Evening Session) 
Day 3: Saturday: 10AM – 1PM (Day 3 Day Session)
THIS YOUR MOMENT TO BREAKOUT!!!
Registration space is extremely limited!
Register now and reserve your space. Regular and VIP available.
(VIP registration comes with preferred sitting, a special VIP bag with goodies, prophetic presbytery and one on one coaching with Drs. Uyi & Faith Abraham at the conference)