Join us for a time of fellowship, ministry and laughter. Special guests include Laura and Meleka West and FE's Own Worship Team!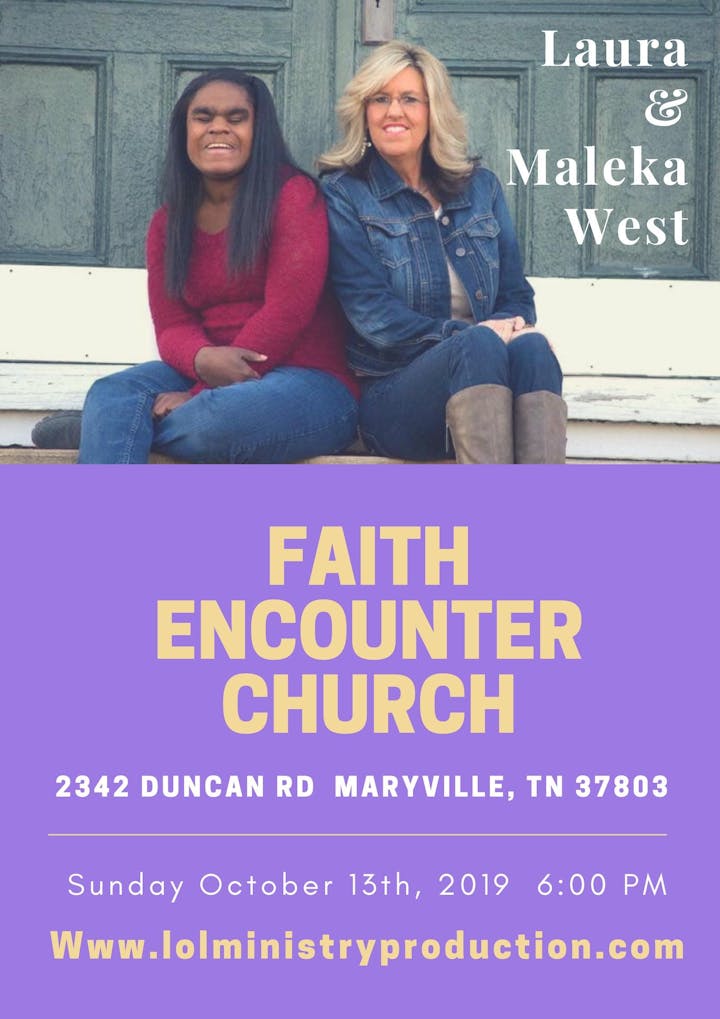 Faith Encounter Women's Conference 2019
Join us at 6:00 PM on October 13, 2019 for a time of fellowship, worship (with FE's own worship team), ministry and laughter. Heading up this year's conference are Laura and Meleka West of "LOL Ministry" (www.lolministryproduction.com). Come be inspired as they discuss walking by faith and not by sight (their personal testimony) and also enjoy the Christian Comedy of Laura West. Seating is limited so, reserve your seats today! We have been in prayer for this event for quite some time and are expecting and looking forward to all that God is going to do in this conference!