Click here – to watch the 2020 Promo video
About No Regrets 2020:
Imagine linking via a live feed conference with other locations throughout North America to provide an opportunity for the men in your church and community – to engage with other men; to challenge one another; and to point them towards Jesus Christ. 
Men have been gathering at the No Regrets Men's Conference, from all over the Midwest, to help them grow into fully-devoted followers of Jesus. The response has been overwhelming.
The No Regrets Men's Conference is a ministry of Elmbrook Church, Brookfield, Wisconsin. No Regrets started in 1994 as a statewide men's conference, when a group of men from Kenosha, WI were faithful to the calling of the Lord to start a men's conference. The next year the conference was moved to Elmbrook and has been blessing the men of Wisconsin for over 17 years. Click here – to find more information about the No Regrets Men's Conference. 
Click here – To see past No Regrets Conferences videos.
Our Vision
…is to create an environment for men to be challenged in their relationship with the Lord by providing information relating to home, work, and ministry, and provide an opportunity for men to fellowship and worship together. 
No Reserves  –  No Retreats  –  No Regrets
---
2020 Theme – UNCOMMON 
2020 Scripture –
Do not conform to the pattern of this world, but be transformed by the renewing of your mind. Romans 12:2
---
Testimonies of Men with No Regrets –






Live simulcast – Two General Session and three Group Sessions



Live simulcast Praise with the No Regrets Band



Continental style breakfast and sack lunch included






 Schedule 





7:30 am



– 



8:15 am




Continental Style Breakfast






8:30 am

 


–



10:00 am




 Carlos Whittaker – TBD






10:15 am

 


–



11:00 am




 Skye Jethani – TBD






11:15 am

 


–



12:00 pm




 Jeff Manion – TBD






12:15 pm

 


–



1:00 pm




 Brady Boyd – TBD (during lunch)






1:15 pm

 


– 



2:00 pm




 Table Discussion






2:15 pm

 


– 



4:00 pm

 



 Albert Tate – TBD





---
2020 CONFERENCE SPEAKERS
Carlos Whittaker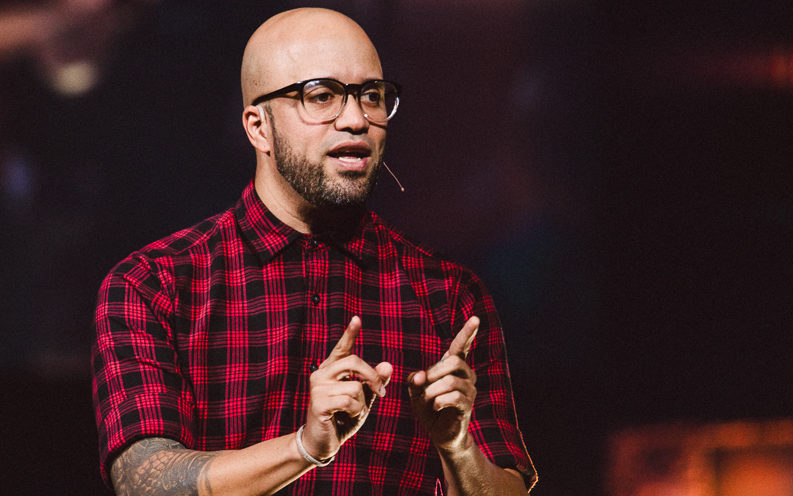 Author and speaker
Carlos Whittaker is a People's Choice Award winner, a former recording artist signed to a major label, a social media maven, and currently spends the majority of his time writing books and speaking on stages around the world. His current book "Kill the Spider" helps people identify, locate, corner, and kill the "spiders" that are plaguing their lives. Carlos has spoken at the White House for the Easter Prayer Breakfast and is regularly teaching at churches and conferences worldwide, including Catalyst Conference, Embrace Church, FreshLife Church, and many more. 
---
Skye Jethani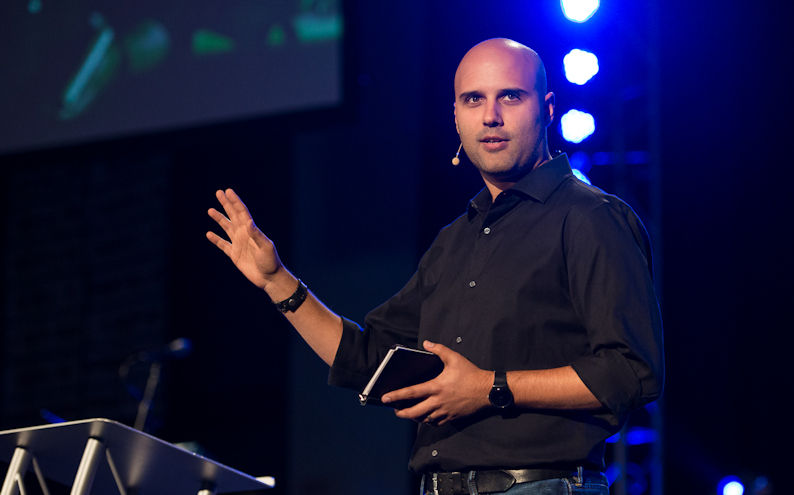 Author, speaker, consultant and pastor
Skye is an award-winning author, speaker, consultant and ordained pastor. He serves as the co-host of the popular Holy Post Podcast, a weekly show than blends astute cultural and theological insights. He is the president of Measure the Clouds, a non-profit organization helping a post-Christian generation discover a ravishing vision of life with God. He also leads SkyPilot Media which develops multimedia resources for use by churches, colleges, and community groups navigating the intersection of faith and culture.
---
Brady Boyd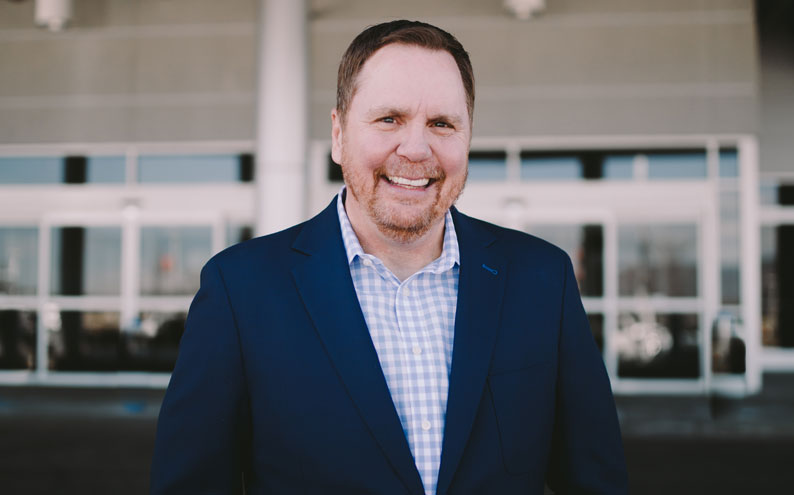 New Life Church – Colorado Springs, CO
Brady is the Senior Pastor of the multi-congregational New Life Church in Colorado Springs, Colorado. He has written several books including Addicted to Busy, Fear No Evil and Sons & Daughters. Brady has a degree in Journalism from Louisiana Tech and has been a radio announcer for professional baseball and basketball teams. Before coming to New Life in 2007, he served Gateway Church in Southlake, Texas. Brady and his wife, Pam have two children.
---
Jeff Manion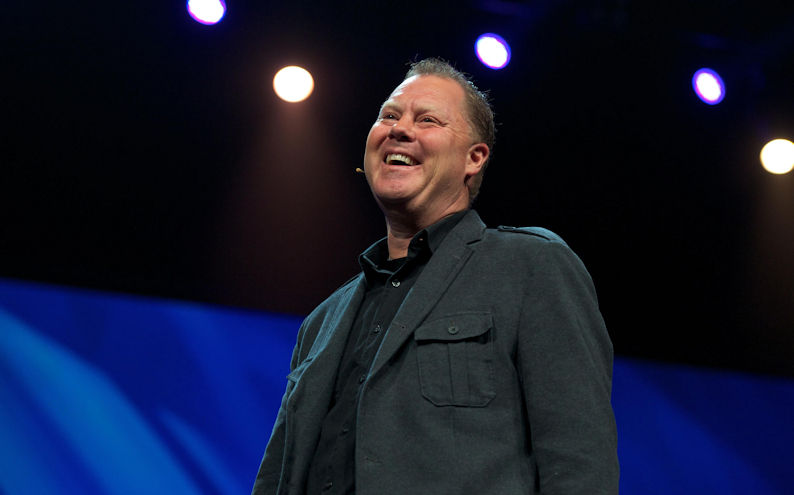 Ada Bible Church – Grand Rapids, MI
Jeff is the Senior Pastor of multi-campus Ada Bible Church (adabible.org) in Grand Rapids, Michigan, where he has served for over thirty years. He is the author of The Land Between, Satisfied and his most recent book, Dream Big, Think Small. His great joy is digging deeply into Scripture and passionately teaching the story of the Bible in a clear and relevant way. Jeff enjoys running, cycling, and hiking. He and his wife, Chris, have three adult children and are proud grandparents. 
---
Albert Tate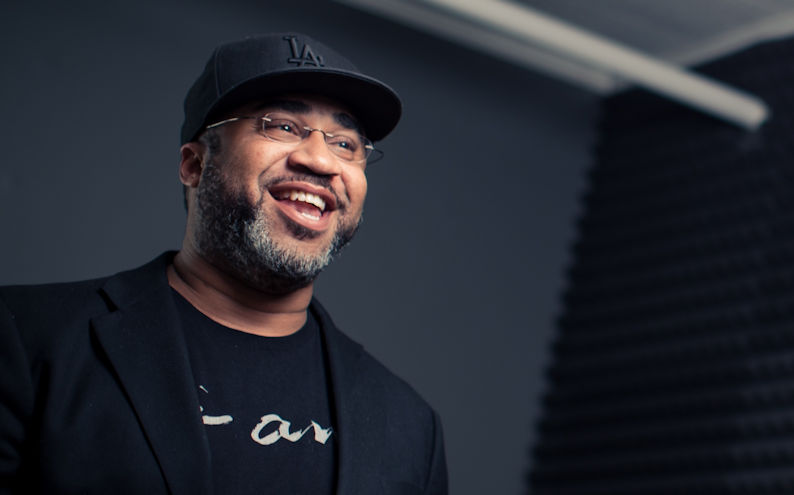 Fellowship Church – Monrovia, CA
Albert and his wife, LaRosa, planted Fellowship Monrovia, a Gospel-Centered, Multi-Ethnic and Intergenerational church in January 2012 where he currently serves as Lead Pastor. Albert is a gifted and dynamic communicator who presents the Gospel to people across the country in academic, retreat and conference settings combining humor and storytelling of God's amazing grace and love. He also serves on the Board of Trustees at Azusa Pacific University & Fuller Youth Institute. Albert is married to the love of his life, LaRosa, and they have four children.
---
Steve Sonderman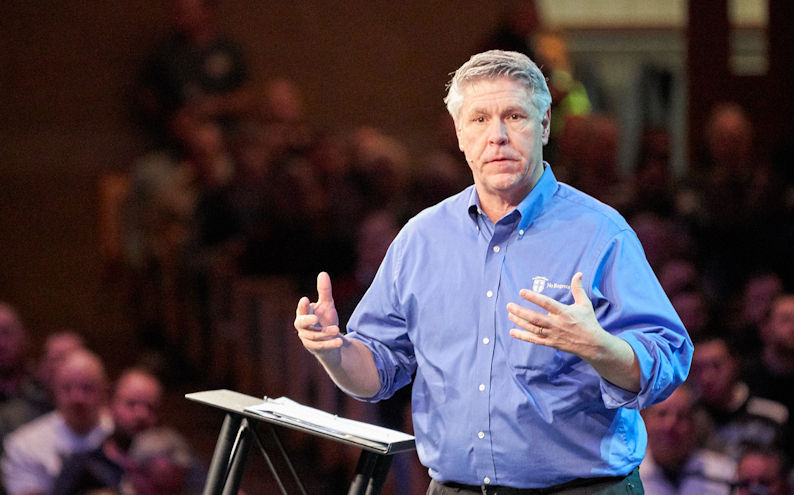 Founder No Regrets Men's Ministries
Steve is the President and Founder of No Regrets Men's Ministries. He also serves as Executive Pastor of Ministries at Elmbrook Church. His passion is to see every local church have its own ministry to men. Besides working with the men of Elmbrook for the past 25 years, he regularly speaks at men's conferences and consults and leads seminars nationally and internationally, assisting churches in developing local men's ministries. In his free time, he serves as chaplain for the Milwaukee Brewers baseball team. Steve and Colleen have been married for 33 years and have four grown children and three grandchildren.
---