"Becoming a Living Sacrifice" Women's Conference is going down!
It's time for us to "REPRESENT" well. The world needs to see WHO we embody .. our ULTIMATE LIVING SACRIFICE! 
Our teacher will use the written WORD to reveal the living WORD .. and we will leave empowered to lived sacrificially, impacting the world.
Register now, only $25, secure your seat today!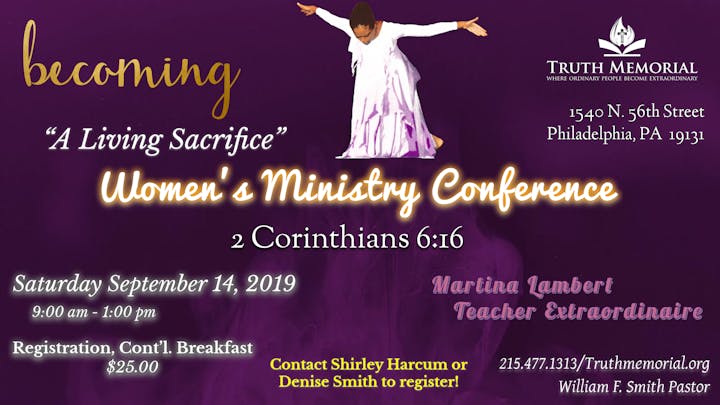 Donation payable by check, money order, cash.
For PayPal – PayPal.Me/ladysmith7
For Cash App – $ladysmith7 – 215-284-2150
Secure your seat today!